Landscape Design Orleans, MA Vacation Home
Home renovation and landscape redesign for a second home in Orleans, MA
Infinity Edge Pool, West Falmouth, MA
This 15' x 72' infinity edge pool and landscape design was created for a residential home in West Falmouth, MA on Cape Cod.
Lily Field Landscape Design Chatham, MA Cape Cod
Cape Cod residential landscape design lily field, hedge and new driveway.
Ipe Deck Overlooking Backyard, Cape Cod
Contemporary landscape architecture with deck and adirondak chairs in Chatham, MA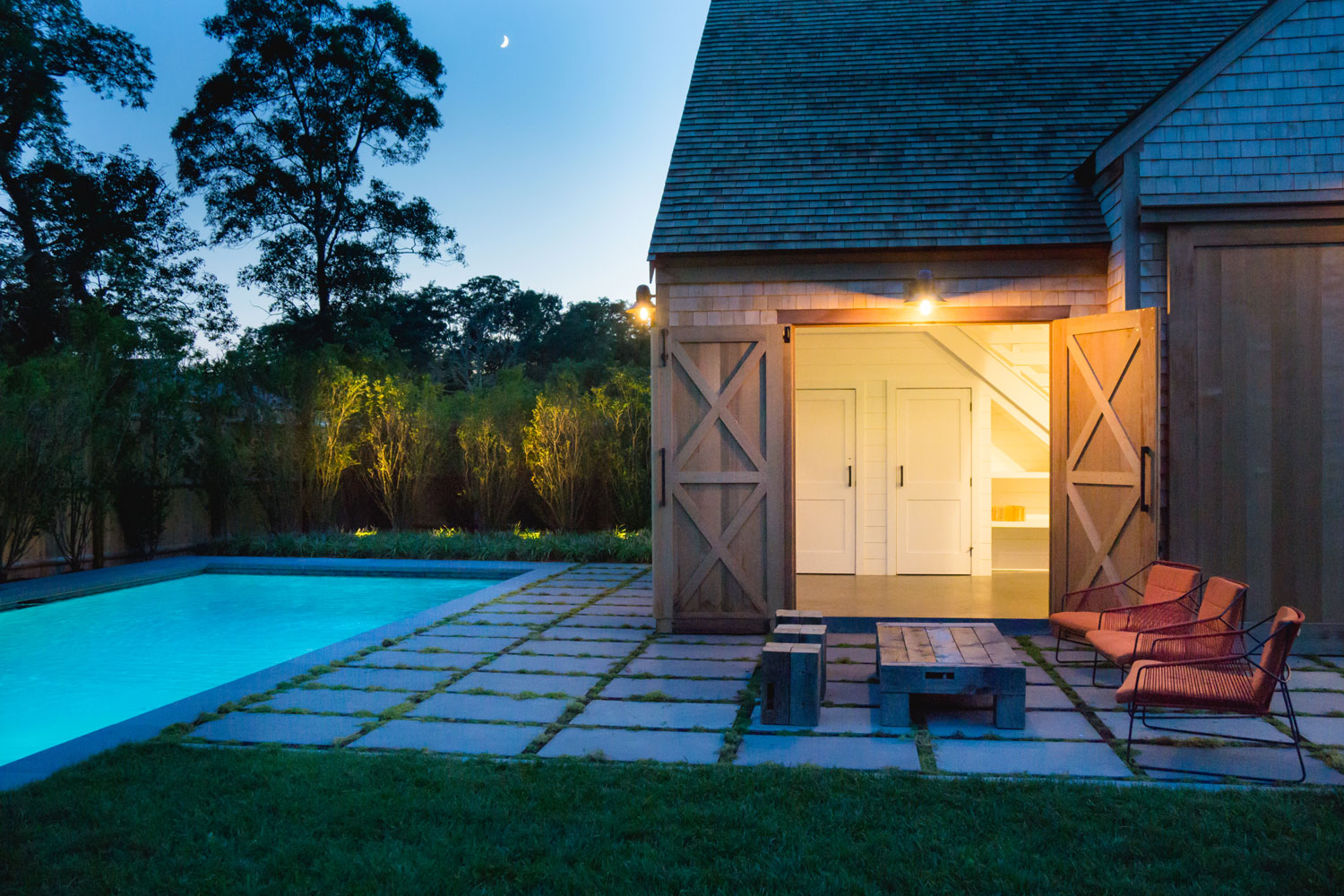 Landscape Architecture Orleans Massachusetts
Barn that doubles as a pool house and bluestone patio landscape architectural design.
Privet Hedge and Nikko Blue Hydrangeas Boston, MA
Bpston, MA landscape architectural design has hydrangea for color and a privacy hedge
Cape Cod Pool House and Barn, Orleans MA
New construction on Cape Cod for a residential home pool house design and barn with patio.
Landscape Architecture in Chatham MA With Pergula
The gravel driveway with cobblestone edge, runs alongside the custom Wood Pergola for this Cape Cod home.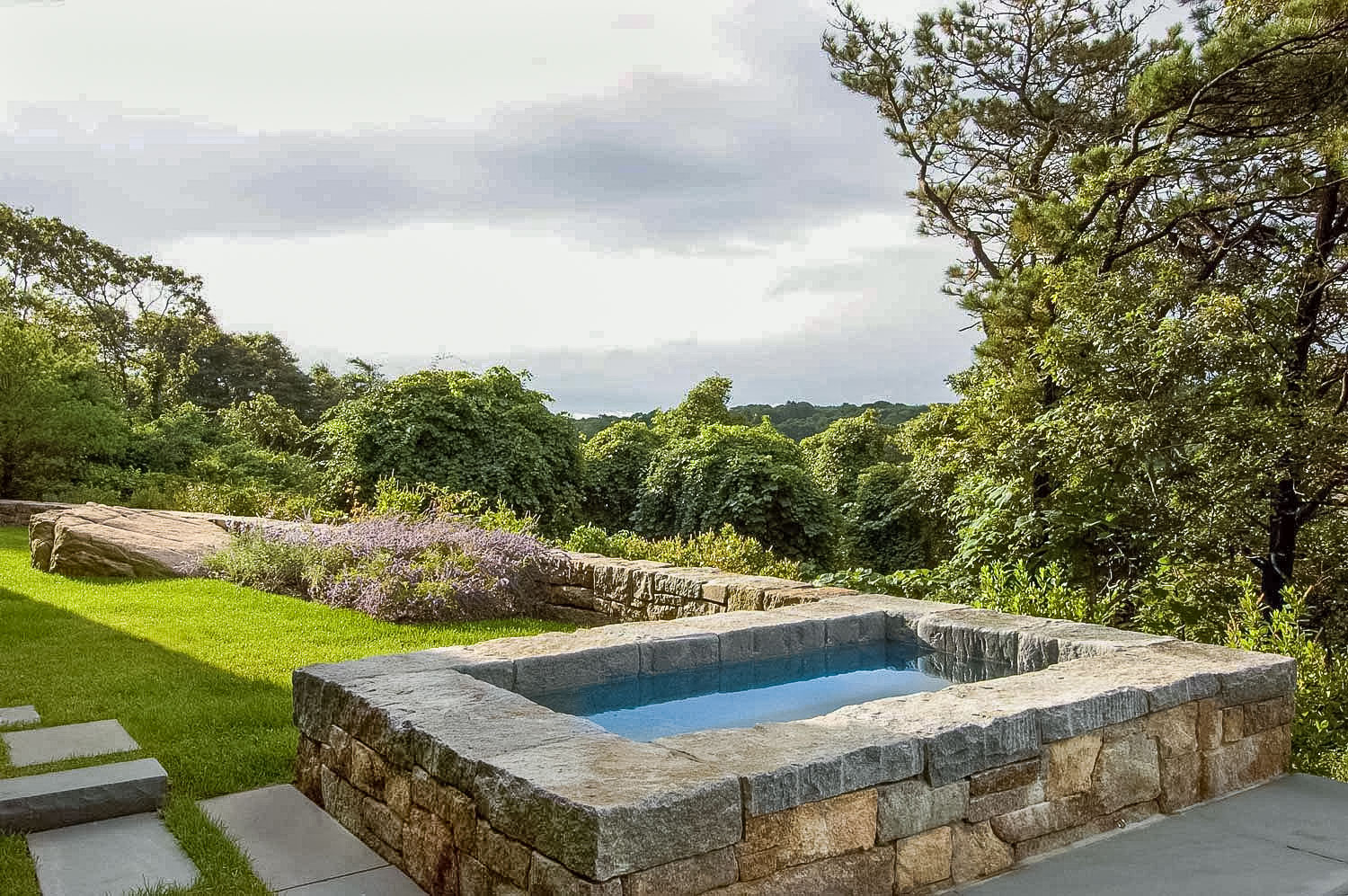 Stone Spa with Waterfront view on Cape Cod
A landscape design that includes a stone hot tub dry stack retaining wall and spa.
West Falmouth, MA Cape Cod Summer Home Landscape
Wooden fence gate is integrated into a granite wall as part of the landscape design for this outdoor living space
Cape Cod Waterfront Pool, West Falmouth, MA
Cape Cod landscape design for a pool overlooking a tidal salt marsh in falmouth MA